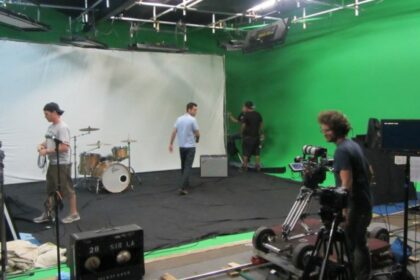 Los Angeles County – June 2016
By: Bob Bekian
You have made the decision to book a sound stage in Los Angeles and there are important questions to ask before you decide to commit.
Here are the 5 things you should ask about a soundstage prior to booking one for your project:
Does the stage fit my requirements?
Not only are the dimensions of the stage important, but the overall facility layout is an important consideration. There are many converted warehouses in Los Angeles that call themselves "sound stages" and fall short of the basic elements for a successful shoot. Then there are others that are thoughtfully designed with the Producer in mind. Look for stages that have reserved parking, good sound acoustics, talent amenities, and proper crew accommodations.
What does the rate include?
Most sound stages have a minimum booking rate.
It is important to determine what that rate includes because it can fluctuate significantly… like extra fees for electricity, studio manager, parking, and trash.
Negotiate for an "all-in" price so that you can control your budget.
Does my production need insurance?
Insurance is important to have when producing content in a studio. Some studios carry their own policies, which cover their clients. Always ask the studio representative about the details for insurance requirements before finalizing a booking. Short-term production policies are available online if needed. Certain types of shoots, like the projects containing pyrotechnics or cars, will usually require special coverage so make sure you discuss this with the sound stage agent. 
What about a film location permit?
It is mandatory in the city of Los Angeles to have a location permit in order to capture production content in a public area. Some studios are permitted for production so your project would be permitted automatically. Technically, if a production chooses to shoot at an un-permitted sound stage, the production is in violation of the city code. I recommend always choosing a permitted soundstage because that means that the stage is regulated by the fire department and has been inspected and signed off for a permit.
Will my crew and talent work well in the space?
A sound stage should be a place that is both functional and creative-friendly. A project can be planned to the letter, but there are always challenges that come up. The ability for the stage to help facilitate solutions to those challenges is important. Can the studio manager coordinate catering? Can the studio help the production team find additional equipment?
These are just some of the services that the better sound stages offer.
For more information about sound stages in Los Angeles, feel free to email Bob Bekian at [email protected]