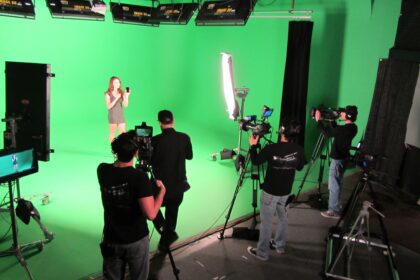 Los Angeles County – June 2016
By: Bob Bekian
Your project is a go and now its time to get organized.
Of course you have to finalize your script and creative, cast talent and choose your crew.
One of the biggest challenges for producing content in Los Angeles is the location.
There are very specific ordinances and zoning restrictions throughout the city and it takes time and money, but getting location permits can be accomplished by going through the proper channels. One of those options is filmla.com, which will help your navigate through the requirements and facilitate the location permit process.
Another option for Content production in Los Angeles is to book a licensed studio.
There are many variations of studios in LA, ranging from small, strategic insert stages to the large traditional sound stages such as those found for rent at Warner Brothers. Legitimate Studios have a fire department certification, proper insurance and a location permit
One option is to research available stages online with keywords relating to your needs. Terms such as "Soundstage Los Angeles" and then drill down on the one's that make sense. Some of the more producer-friendly stages offer amenities such as being pre-lit or with functional dining and talent facilities. If a stage has on-site grip and lighting equipment, or close access to a camera rental house, then your budget can stay tight as a result of those efficiencies.
If sound rating is important, then ask about that directly. Is the studio close to a major traffic area? Are the walls properly insulated? These are the types of details that can make or break audio quality on a shoot and keep your project, crew and talent on-schedule.
Other important aspects to confirm are parking, catering, crafty areas and of course restrooms and overall cleanliness. There are many reasonably priced stages in Los Angeles that offer all of the features Producers want, and can be rented by the half day (5 hours) or a full day (10 hours).
For more information on how to book a stage in Los Angeles, feel free to reach me at Bob Bekian [email protected] or go to our Loyal Studios website for information about our stage and to find more booking details.